You're Ready for Summer, But Is Your House?
This time of year it's tempting to slide into the relaxing days of summer without looking back. We've spent the past several months tucked away inside, it's only fair that we get out and enjoy the warmer days. We know you're probably ready for summer, but is your house?
We've got some home maintenance to-do items that should be on your list as we switch seasons.
Windows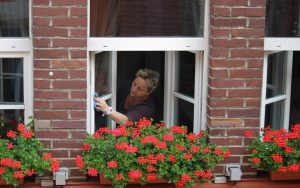 It's time to check your screens and make sure they didn't suffer any damage over the winter months. In order to make the most of the sights of summer, consider hiring someone to wash the windows or invest an afternoon of doing it yourself. There are commercial products you can attach right to your hose so you don't have to break out the ladder. But if you really want to wash your windows like a pro, take off the screens and use a squeegee to get that sparkle and shine. Clean out the window wells while you're visiting all of your windows to keep them clear of leaves and debris.
Roof & Gutters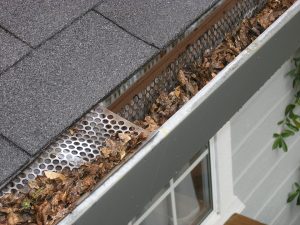 While you're up on that ladder putting your window screens back on, take a look at the roof and make sure you don't have any damage. If you've got gutters and didn't get them cleaned out in the fall after the leaves fell, now's a good time to make sure they're not clogged and that your drain spouts are working properly. With all of the rain spring and summer brings, you want to make sure water is draining where you want it to go–away from your foundation.
Mechanicals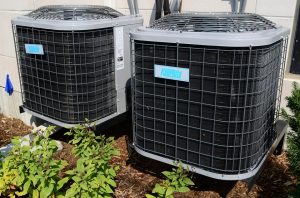 Speaking of draining, make sure your sump pump basket isn't getting full. Heavy rains this time of year can make your sump pump work overtime. The last thing you want to have to deal with is a flooded basement. While you're down there, change out the furnace filter and if you haven't had your central unit serviced for a while, it's probably worth scheduling a tune up.
Deck & Siding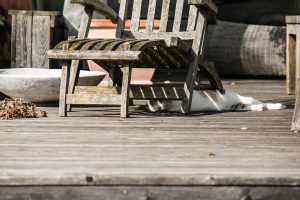 The weather is harsh on decks and fences in this part of the country. If you have peeling paint or areas where your stain/sealant has worn off, that means it's time to refinish your woodwork. A power washer can make that job go much faster. If you want to hire that job out, it's best to start looking early. Most companies get booked up over the summer since we have such a short season to work with.
With a little bit of planning and a bunch of elbow grease, you can get your home just as ready for summer as you are. And if you have questions, be sure to let us know at info@thepropertygeeks.com.